Featured
5 Major Health Changes I Had To Make To Youth Worker Better
On July 22, 2006, I had a crossroads moment. Amanda and I were returning from our first beach vacation as a married couple. When we reached the city of Birmingham, Alabama, I said out loud, "I've had enough!" At that point in my life, I was 402 pounds. I wore a size XXXXXXL, that's SIX Xs, shirt. My waist size had topped out at 56 inches. I had just spent a week on the beach, and I was miserable. Unhappy. Out of breath. And, borderline depressed. Something had to change.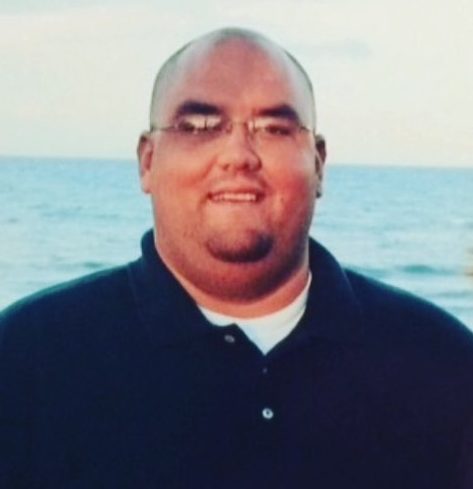 So, then and there on I-65, I pledged before God and Amanda that I was going to be different. And, the journey I was about to embark on would not have been possible without that moment.
Over the next few lines, I want to layout some TRUTHS that I have learned during my transformation. They may not be groundbreaking, but I can promise each is true!
Cut The Junk
You may be thinking, "If he says I can't have Cheetos, I'm out!" Well, even though that may be true, I am headed in a different direction. I had to STOP lying to myself. I had to admit I was in a state that needed to change. I could no longer believe the lies or continue the excuses if I wanted to be different. First, if you're going to change, you MUST cut the junk!
Focus On YOU
Indeed, selfish people are not the easiest to be around. But, when it comes to your health and lifestyle, you MUST focus on yourself. Many of us get into terrible health predicaments because we forget to take care of ourselves. We choose to focus on other things, and when that happens, YOU are the one who suffers. I realized early in the process that I was going to need to say NO to some things to say YES to life transformation. It may be hard, but you will need to focus on yourself to make any necessary changes.
Hard Work
Changing one's health and lifestyle is not for the faint of heart or the uncommitted. It requires hard work. Over the years, people would ask me what was at the core of my lifestyle transformation success. I would respond with something like this, "Do you really want to know?" After they said yes, I would say, "Hard work." It is not always the most popular answer, but it is the truth. It is also the most sustainable way to transform. No "magic potion" is a substitute for hard work. Do you want to change your lifestyle? Let me suggest that you set a plan. Then get to work!
Don't Diet
In my experience, a diet will always fail. I had tried a great many diets and every one left me with my head hanging. The reasons a diet will fail is because you cannot stay on the low carb, high fat, low fat, salads only bandwagon forever. I found sustained success by re-working my relationship with food. For those of us who find food comforting, it can be a REAL struggle. That's why the harder you work, the more sustainable results you will see. Diets are a quick fix. Working on a relationship is something that takes effort. My motto, which is not original, is I no longer LIVE to EAT, but I EAT to LIVE. Please do the hard work and don't just diet, and it will pay off in the long run.
Discover Your WHY
Do you see an area of your life that needs some attention? Do you wish to change a bad habit? If you want that change to last, you must discover your why! My why was I wanted to be MORE than what I was. I wanted to be a better husband, teacher, and disciple of Jesus. I wanted to have more energy to serve. I wanted to live a long and productive life. And at 402 pounds, I was finding it very hard to do. It is your WHY that will fuel the way you go about accomplishing your goal. It's your WHY that will keep you on track when you want to quit. Essentially, it is your WHY that will drive you to change and transformation. It may take some work, but discovering your WHY will be the most important thing you will do!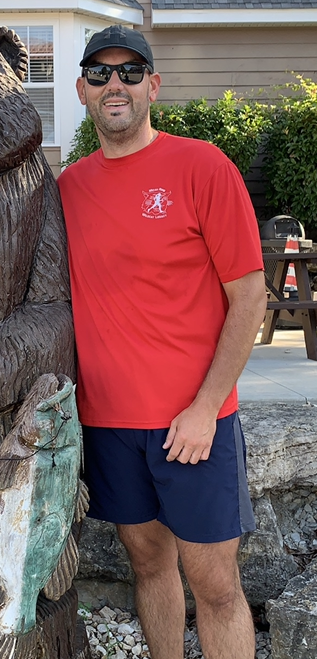 I often ponder on what my life might look like if I had never decided to take hold of it. What would I be doing? Where would I be working? Would I still be alive? And, even though we will never know when our last moment on earth will be, I think it is up to us to give ourselves the best possible chance to live a long and productive life!
If you find yourself needing a crossroads moment maybe reading this article will be it. And if it is, may I call your attention to number one on the list above – Cut The Junk! Start by being honest with yourself and get to work!
Disclaimer: The views and opinions expressed in the YS Blog are those of the authors and do not necessarily reflect the opinion or position of YS.