Adolescence
WHAT WE DISCOVERED WITH A COVID-19 STUDENT SURVEY
Ministry for TreeHouse was growing as 2020 began but COVID-19 happened, and just like you, we had to try to adapt as quickly as possible as we were thrust into the digital world of Zoom, Google Hangouts, live streaming, Tic Tok, and Twitch.
Through this new virtual world of ministry we saw some big wins. We were able to help teens who were feeling suicidal and alone, while also providing a social outlet and fun activities.
But we also experienced some big challenges. Many of our regular teens opted out of our virtual programming for Netflix, Tic Toc, Xbox, or naps and when they did come they weren't always engaged.
Overall, we felt good about our transition to reaching teens virtually, but we knew we needed to continue to grow, adapt, and learn more.
Being a data-driven organization, TreeHouse surveyed nearly 200 teens. We found that 71% of teens are feeling more anxious or worried since COVID-19 started changing things. And teens are primarily feeling annoyed, alone, and anxious during this time.
With this in mind our content creation team produced 4 weeks of discussion resources designed to help teens process these heavy emotions. These resources empower leaders to use simple principles of narrative therapy, which help teens observe their circumstances and emotions objectively and process with a clear mind.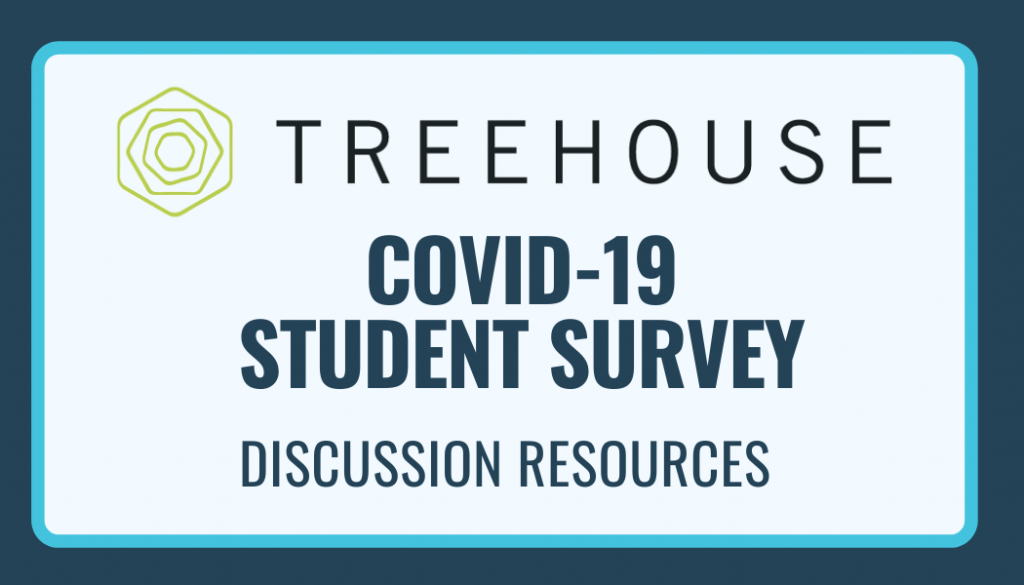 The first week's resources are now available exclusively for YS readers, and additional resources are available to be sent direct to your email by following up here and answering a few questions about your ministry context.
Here are the other key observations we discovered through the survey:
Teens have generally felt more negative emotions than positive emotions in the two weeks before the survey. However, the emotions are mixed: Happy and Peaceful both received significant scores.
The top two things students identified that they need to help them through this difficult time is social interaction (teens are feeling lonely) and something to do (teens are feeling bored).
School is teens' #1 stressor, followed closely by being away from friends and feeling alone.
Nearly 3 out of 4 (70.65%) students are interested in virtual mentoring. The biggest reason students are resistant to online mentoring is the lack of personal connection when talking through technology.
Facetime, Zoom and Google Hangouts were listed as the preferable platforms for virtual programming. Discord was the most common write-in answer.
*Note, this survey was administered as students were just beginning to transition into online school and likely before major financial fallout hits their family. We expect that their feelings and experiences will shift in the coming weeks and months.
---
Interested in more information or partnering with TreeHouse?
Check out Treehouse Partners or email tcryer@treehousehope.org
Disclaimer: The views and opinions expressed in the YS Blog are those of the authors and do not necessarily reflect the opinion or position of YS.