Culture
Can Visitors Feel Too Welcomed?
Sometimes I flash back to that moment. The silence was painful. I'd asked every possible icebreaker question. I'd fought through the initial awkwardness. I'd made some attempts to introduce the visiting student to other students in our group. But the hard truth was evident: Our students didn't even notice when visitors walked through the doors. Even worse, they didn't care if visitors stood, sat, or left by themselves.
That awkward moment was a turning point. I knew something had to change—and it had to change right away.
There's a stark contrast between that moment and what happens in our ministry now. This past week, a sixth grade girl showed up for the first time to our student ministry. She was greeted by some high school students, two middle school leaders talked with her, and another group of students invited her into their circle until they were able to connect her with some other sixth grade girls. That same night a middle school boy visited our student ministry. I had one of our high school students involved in leadership connect him with some students his age and check up on him throughout the evening.
If you ask me now what we do well in our student ministry, I'll tell you we have a very welcoming culture. I'll also tell you it didn't happen overnight. I'll emphatically tell you it didn't happen by accident. So how did we get here?
Here are four practical steps we took to create a lasting first impression for visitors:
Be Awkward
I stole this from an idea Mark DeVries shared in his book Sustainable Youth Ministry. We made be awkward one of our ministry values. The idea is that we must "be awkward so others don't have to be." When new students walk into our ministry, it is very awkward for existing students to leave their circles, greet new people, and bring them back to meet their friends. However, it's far more awkward for that visitor to walk in for the first time, introduce herself, and try to break into the existing circles of your group.
If you want to see change, you must create a culture in your student ministry where you take ownership of the awkwardness in order to provide a great first impression for your visitors. Talk about it—train for it—expect it.
Build a Team
It's really not enough to simply decide to change the culture of your student ministry—you have to build change into your system. In our student ministry, we created a team of high school student leaders. They met before our program every week. We trained them how to greet new people. We trained them how to start conversations with fringe students. We give them responsibility every week for welcoming new students. We expect them to perform those responsibilities well—and our students have risen to the challenge.
Our student leadership team is the lifeblood of our welcoming culture. They stand at every door. They own the awkwardness. This team of students has absolutely changed our culture.
High Fives and "We're Glad You're Here!"
If you ask our student door greeters what two jobs they have, they'll tell you high fives and "We're glad you're here!" I think these might be the most practical steps you could take to create a welcoming environment in your student ministry.
Every student who walks through the door wants to be noticed. That's where a high five makes a huge impact—the student not only gets seen, they also get a physical touch. It lets them know someone actively recognizes their presence.
The next step is "We're glad you're here." New people want to be recognized, and how much cooler is it when someone is glad they showed up. Think about it like this: What better experience can a visitor have than another student telling him that his presence matters? I can't think of a better moment.
Gift Cards
One practical way we connect with visitors is to offer them the opportunity to win something. On the first week of every month, we draw from the names of the previous month's visitors for someone to win a $25 gift card to stores from a local mall. Officially it's not a bribe—but I'm not above calling it that. It gets visitors to fill out our visitor cards, which we need in order to follow up with them.
But there's a bigger benefit. How many times does a visitor have to come in order to get a gift card? She must visit (and fill out the card). She must come the first week of the next month, and she must come back to get her gift card. For those of you counting, that's three visits. By that point the kid is practically a regular!
Are you tired of painful moments with visitors? Do you want something better for your visitors and your students? Why not try one of these four steps this week?
---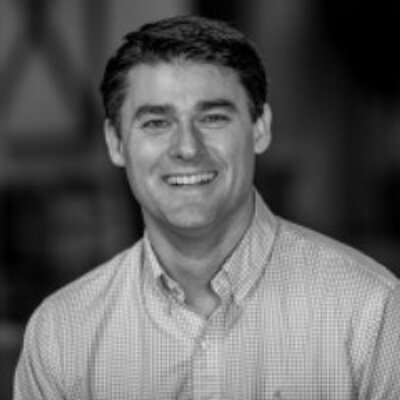 With over a decade of student ministry experience, Nate loves seeing the hearts of teenagers turn to Jesus. He also loves seeing ministries changed through strategic planning and training, which he does through WWW.CREATIVEGRIDPARTNERS.COM. Follow him on Twitter: @NATEJTURNER
Disclaimer: The views and opinions expressed in the YS Blog are those of the authors and do not necessarily reflect the opinion or position of YS.