Culture
Incorporating Parents in Youth Ministry
When I began in youth ministry years ago, I was encouraged to involve college-age students and young adults in our youth ministry. The idea behind this approach was that in order to reach youth culture, the ministry needed to look like youth culture.
I did my best to equip the young team I had assembled, but I kept bumping into problems—most of them related to maturity. The "maturity" problem came to a head the day I had to speak with one of my youth ministry team members who thought it was fine to order a couple of beers (without my knowledge) at a restaurant on the way home from a youth mission trip. When I discovered what had happened, I took the van keys (he was a driver) and had to drive the remaining eight hours home while he slept it off in the passenger seat.
I was angry.
It was a needed wake-up call for me.
The day is mostly past when student ministries embrace the philosophy of recruiting the young to reach the young. Faith-development studies have highlighted the power of parents in the spiritual formation of students. Emboldened by these studies, youth pastors have the opportunity to accept what we likely know in our hearts: the role of parents in student ministries must increase.
In addition, we no longer feel the need to separate our students from the ones who hold the most formational power in their lives.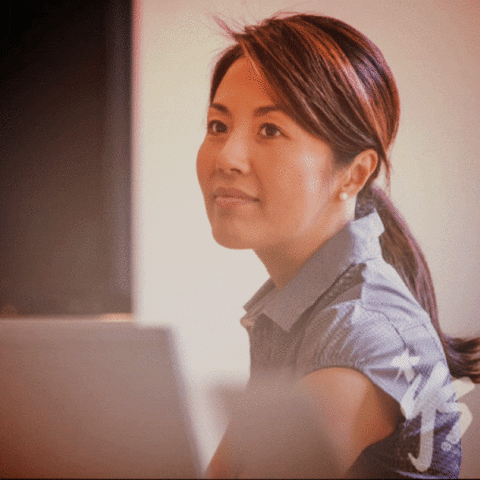 But the parents of our students grew up in an era of ministry that looked different than that of today—they often hold assumptions we'll have to overcome if they're to serve in student ministries:
Assumption #1: As students move into their teen years, the influence of parents diminishes and the influence of peers (and youth culture) begins.
False: The influence of peers does increase, but parents remain the number one influence in faith formation.
Assumption #2: Faith development is the responsibility of trained experts (youth pastors/student ministries).
False: No one is better equipped to know and understand teenagers than a parent of a teen.
Assumption #3: My child needs space and doesn't want me to serve in the student ministry.
False: Students likely don't want their parents serving in their small groups, but they probably wouldn't mind if their parents serve in other capacities.
Guidelines for Incorporating Parents
Have a conversation with the parent and the student. If a parent volunteers, have a conversation gauging interest and involvement level. Does the parent wish to serve directly on a weekly basis? Do they prefer to have a support role only? If you get the feeling that the parent is just volunteering in order to check up on their child, you might need another (more lengthy) conversation regarding motivations.
Check in with the student as well. If the student would rather their parent not participate in the ministry, try to honor that request. However, take time to clarify the needs of the ministry and introduce the concept of indirect (or support) roles in student ministry.
Provide space for the student. Students need to be able to participate in groups that aren't led by their parents. On practical level, if students' parents are leading, the students won't feel free to share as they need. I've found that students can endure a portion of the large meeting time with parents, but in general they prefer their parents not be present in small groups or other intimate settings.
Provide indirect roles. Parents need opportunities to serve where they're simply part of the ministry environment. There are myriad important things that provide momentum in a student ministry that parents are great at doing and youth pastors don't have time to do. We become victims of our own limited creativity when we relegate parents to traditional roles of Sunday school teacher, small group leader, or chaperone.
Here are some of my favorite areas for parents to serve that are often overlooked but incredibly helpful:
Food coordinator for your ministry
Construction coordinator (gathers tools and resources for mission trips)
Travel agent (researches and books the best group rates for trips)
Big-event coordinator(s)
Designated shopper for event resources
Hosts for home-based Bible studies
Event photographer
Registration table folks
Promoter of "good student-ministry gossip" via social media
Fundraising chairperson
Hospitality (takes the lead on the "welcome" portion of your weekly event)
Drivers (trained to drive church vehicles and rental vehicles)
Professional marriage and family counselors (for referrals)
Camp/retreat nurses/EMTs
Bulletin board creator
Bon voyage coordinator (bakes cookies to hand out on departure of trips and retreat)
Welcome home coordinator (organizes welcome home parties after long trips)
Luggage loader/unloader (designated dads who arrive early and stay late before and after trips)
Prayer coordinator (organizes prayer vigils and creates prayer calendars for ministry events)
Promotion coordinator (leads church-wide promotion on specific events)
Provider of personal resources (vans, boats, lake houses, pools, grills, trailers, tools)
Wonderful Byproducts
There are well-documented reasons (biblical and sociological) why student ministries benefit from involved parents. The obvious direct benefit is that your ministry team is expanded, but there are some other amazing byproducts from the partnership:
Youth attendance in your student ministry increases, because parents are serving (and driving).
Parents see spiritual conversations with teenagers modeled, and they become more comfortable having spiritual conversations with their children.
Parents grow in faith along with those they lead in ministry.
Parents are in tune with the rhythms of family life and can quickly identify stresses and joys among youth group members.
Less turnover on the ministry team.
Greater community among the parents as a whole.
Parents who serve have more buy-in to the goals of the student ministry.
Parents who serve become the best advocates for the ministry, and they bring credibility when they share what the student ministry is doing.
Incorporating parents in student ministry isn't a magic bullet and certainly isn't void of challenges, but the upside is worth it. If a student ministry is not currently utilizing parents, there's no need to revamp programs overnight. Begin by adding a couple of parents per year to key positions.
I started in youth ministry when I was twenty-two—I had energy but little wisdom. These days I have wisdom but less energy. We still need young leaders on our ministry teams, so please don't think I'm saying we need to replace all of them with parents. There's a beauty in building an extended family of faith that represents all stages of adulthood. I've found this mix is the perfect stew for the faith formation of our students, and I believe you will, too.
Tony Akers has been in ministry to youth and families in large and small churches for 25 years. He is a graduate of Asbury Theological Seminary and just entered his 12th year serving as the Minister to Youth and Families at Trinity United Methodist Church in Huntsville, Alabama. Tony also serves as a youth ministry coach and writes fairly frequently at WWW.STUDENTMINISTRYSOLUTIONS.COM
Disclaimer: The views and opinions expressed in the YS Blog are those of the authors and do not necessarily reflect the opinion or position of YS.