Culture
Three New Years Resolution Ideas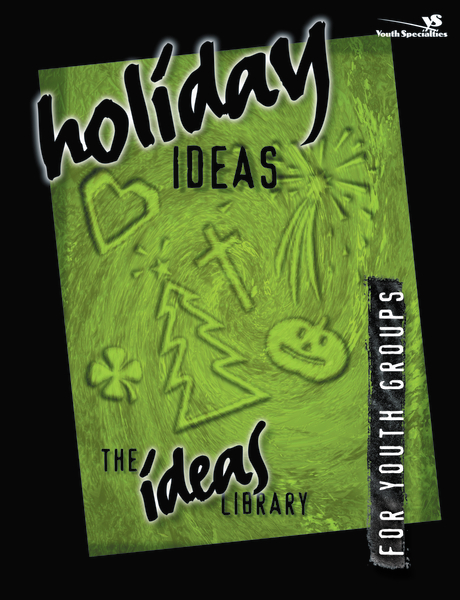 Here are three New Year's Resolution ideas to use in your youth ministry.  
New Year's Resolutions 
First discuss the meaning of the words New Year's resolution. Ask kids to share some resolutions they have made in the past and what happened to them. Did they last? How long? Next, introduce the word covenant, and ask kids to compare that word with the word resolution. What is the difference between the two? (One important difference is that a resolution is generally a private thing, and a covenant is a promise or agreement made publicly between two or among more people.) 
After some discussion, have the kids form groups of three, preferably with friends they know fairly well. Then give them 10 minutes or so to write a few New Year's covenants. After they are completed, each person shares his or her covenants with other members of the small group and asks for feedback. Are they too vague? Impossible to keep? Too easy? Inappropriate? Kids are then allowed to rewrite their covenants based on the feedback they received. Last, they share their rewritten covenants and perhaps discuss practical ways they plan to put them into practice.
Scripture Resolutions 
To create scriptural New Year's resolutions, have your kids go through the Bible and find their favorite verses. For those who claim they don't have a favorite verse, have them open their Bibles to Proverbs and start reading until they come to a verse they like. Make sure you have some extra Bibles on hand for this. 
Tell the kids to paraphrase the verse they choose by putting it in their own words. Next they should personalize it by putting themselves in it. For example, Matthew 6:33 reads: "But seek first his kingdom and his righteousness, and all these things will be given to you as well." Someone who chooses that verse might paraphrase and personalize it this way: "I will always seek the things of God in all I do. And if I do this, all that I need here on this earth God will give me." 
Let the kids write the paraphrase in large letters on a sheet of colored paper, then post it where they'll see it often. This personalized verses can then become their New Year's resolutions.
Turn or Burn
This idea works well at the first meeting of a new year or the last meeting of an old year. It involves the making of New Year's resolutions. Students are asked to "turn" (over a new leaf) or "burn" (an old habit). 
Each person is given a few sheets of paper and an envelope along with a pencil. For effect you could print the shape of a leaf on one paper, and burn the edges of the other paper. Participants are then asked to write down on the leaf some resolutions for the new year (a good habit that you propose to begin doing). The papers are then folded and put into self-addressed individual envelopes and sealed. The envelopes are collected and will be mailed out to these people in June to remind them of their resolutions. 
Next, the kids are asked to write on the "burn" paper a bad habit that they would like to discontinue. After some discussion on how one goes about ridding himself or herself of a bad habit, and after some prayer and mutual commitment to each other, each person brings their bad habit to the front and symbolically burns it in a little bonfire. You can probably build a fire inside a washtub, or use a small hibachi. Be sure to have adequate ventilation or just do this part of the meeting outside. 
The best way to make a program like this effective over the long haul is to plan some ways to follow up on this during the year. It can prove to be a very meaningful way to approach on old idea.
All ideas taken from Holiday Ideas, Click HERE to learn more. 
Disclaimer: The views and opinions expressed in the YS Blog are those of the authors and do not necessarily reflect the opinion or position of YS.